The past four months turned out to be a lot harder than I expected to be able to update this blog, but in between all of the family celebrations, long work days, and a whole lot of unsuccessful online dating, I've managed to knock fourteen books off my to-do list, the best record I have set for myself since I had gotten into nursing school and studying/working had taken priority.
Here's a secret: audiobooks helped a great deal! So did e-books and sneaking in pages to read during break.
Being so set back from the reading world for the past three years, there were a great deal of stories I've been slow on catching up on. So, many titles here have been around for a while and I'm only just finishing up reading them and catching up to the rest of the book world. I've put a link to Goodreads for these books, if you are anything like me and are really late on hearing/reading about them. Along with passing thoughts. Detailed reviews will be coming later!
---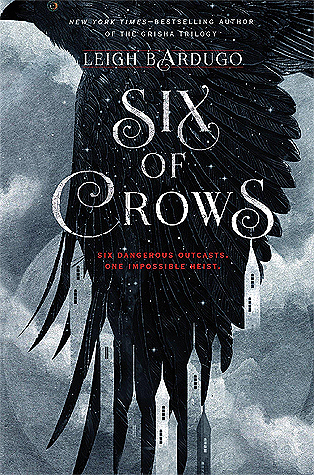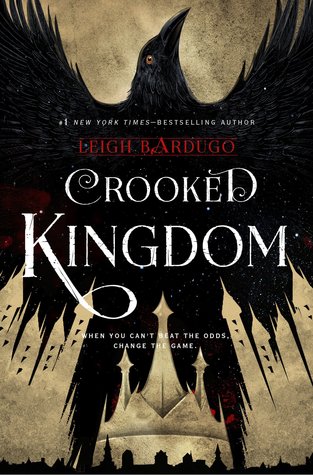 1. Six of Crows / Crooked Kingdom by Leigh Bardugo ★★★★★
Having finished the Grisha trilogy a while back, it took me a fair bit to get into the book, if only because I fell deeply in love with the previous characters, that I couldn't imagine reading anything in the same setting without them. Good thing I kept going because most of my favorites pop up in this duology too!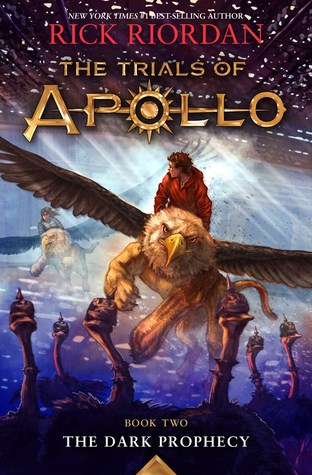 2. The Trials of Apollo: The Hidden Oracle / The Dark Prophecy / The Burning Maze by Rick Riordan ★★★★☆
I will never not love Riordan. However, his first set of series, Percy Jackson, will always be my favorite, and thus, probably everything afterwards would also be compared to it. Still, Apollo was very enjoyable but my favorite parts was meeting all the older characters again.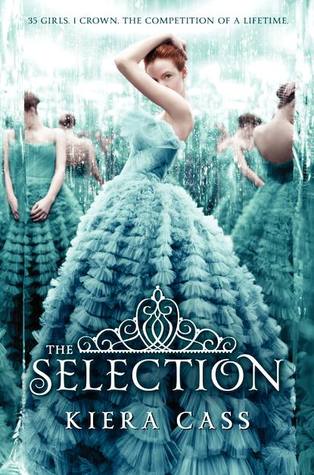 3. The Selection / The Elite / The One by Kiera Cass ★★☆☆☆
How I managed to keep reading it when there was so much that I found to be unbelievable and terribly cliched, I don't know. But I do admit a fondness for some of the surprises twists in a series that I didn't even think would have a series. All in all, though, the story line was too weak. At best, it was something to fill the silence as I took long drives on my vacation.
4. When Dimple Met Rishi by Sandhya Menon ★★☆☆☆
The book starts off as something different than what I had expected it to turn out. So, the way the story wrapped out was a bit disappointing, but this may be a personal problem when you take into consideration that I have been in the protagonist's position and things worked out differently for me. I was not a fan but I thoroughly enjoyed the references to my culture.
5. A Study in Charlotte by Brittany Cavallary ★★★★★
I'm a sucker for mysteries. I'm also a sucker for retellings. I'm even a sucker for Sherlock Holmes, so when you combine all of those together, you get me sitting completely absorbed in the book that I ended up using up two straight days off from work to finish the book off and purchase the next ones in the series. Though I have yet to read those!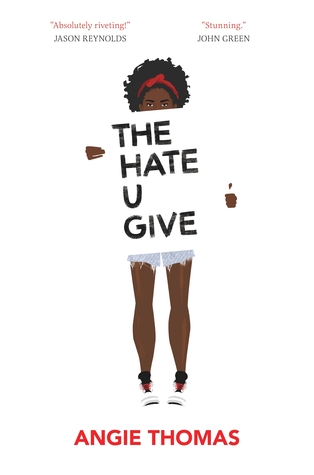 6. The Hate U Give by Angie Thomas ★★★★★
I'm ashamed in myself that it took this long to finish this spectacularly moving book, but this was being read among busy work days and when I finally got a chance to finish it, the last four hours I spent on this book were all in Audible. Which, by the way, I recommend because it makes the read even more fun.
7. Bring Me Their Hearts by Sara Wolf ★★★★☆
I enjoyed this way more than I expected myself to, so when I find out that the book is going to actually have a sequel, I screeched at the end because I tend to wait till more books are out in a series before I start reading them, and thus I won't have to wait too long for the next one. Oops on my part, though there hadn't been any indication that it even was a sequel. Well played, Ms. Wolf.
8. Heretics Anonymous by Katie Henry ★★★★★
The main character being athiest was what drew me into this book, and this was an absolute delight to read. I'm not big on learning about religion, but this book was not even remotely preachy on any side. It was brilliant, funny, and very adorable in a lot of parts.
9. Cinder (The Lunar Chronicles) by Marissa Meyer ★★★★★
It makes sense that I wrap up the summer with this absolutely amazing read and go into fall starting off the rest of the books. Reading this made me wonder where the hell was I when this came out, because fairytale retelling in the future with space ships and androids? Considering I'm a fan of Star Wars and Firefly/Serenity, I should have known of this series sooner!
---
Credit to: Goodreads for all book cover pictures